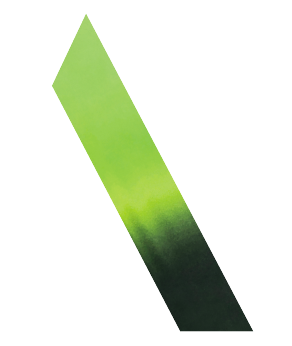 Arena Grand Kažela Campsite
Arena Go Digital
Accommodation
Accommodation
Our offer comprises several types of spacious and fully equipped Camping homes:

CAMPING HOME NEXT
Area: 30 m² + furnishedterrace (garden furniture, deck chairs, swing chair) 20 m²
Capacity: up to 5 persons
Living room with sofa bed for one person
Fully equipped kitchenette with refrigerator, induction hob and microwave
2 bedrooms: one bedroom with double bed (160x190 cm) and one bedroom with two single beds (80x190 cm)
2 bathrooms with shower and hairdryer
Parking space
Wi-Fi Internet free of charge
Pets are allowed (additional charges may apply)
CAMPING HOME GREEN
Area: 37 m² + furnished terrace (garden furniture, deck chairs, swing chair)25 m²
Capacity: up to 5 persons
Living room with sofa bed for one person
Fully equipped kitchenette with refrigerator, induction hob, microwave and coffee machine
2 bedrooms: one bedroom with double bed (160x200 cm) and one bedroom with twin beds (80x195 cm)
2 bathrooms with shower and hairdryer
Parking space
Wi-Fi Internet free of charge
Pets are allowed (additional charges may apply)
CAMPING VILLA
Area: 40 m² + furnished terrace (garden furniture, deck chairs, swing chair)25 m²
Capacity: up to 5 persons
Living room with sofa bed for one person
Fully equipped kitchenette with refrigerator, induction hob and microwave
One bedroom with double bed (160x200 cm)
One bedroom with bunk bed (bottom bed 140x195 cm, upper bed 80x195 cm)
2 bathrooms with shower and hairdryer
Parking space
Wi-Fi Internet free of charge
Pets are allowed (additional charges may apply)
All Camping homes feature:
Air conditioning
Complimentary Wi-Fi
LCD Flat screen TV + IPTV
ILLY espresso machine (including the initial quantity depending on the number of guests in the tent, further capsules can be bought at the ILLY CAFFE bar next to the reception)
Laptop safe
Clean bedding (every 7 days) and towels (every 2 days) included in the price
POWER PLUGS AND SOCKETS AND ELECTRICITY
All camping homes are provided with 220V power plugs and sockets. Statutory health and safety provisions do not allow the use of other electrical appliances in the camping home. If you
need an adapter or further information, please contact the reception.
COT BED
Please contact the reception desk, if you need a cot in your camping home.
HIGH CHAIR
Please contact the reception desk, if you need a highchair in your camping home.
FOOD AND DRINK FACILITIES
"CAPTAIN´S BAR" - ACTIVITY POOL
"BREEZE BAR"
"ILLY BAR"
"MEDITERRANEO BAR"
"BURIN RESTAURANT"
"BREEZE" BAR – INFINITY POOL
"ETIENNE RESTAURANT"
ACTIVITIES
windsurfing school
SUP (stand up paddle boarding) and windsurfing
diving school
water sports(water-skiing, parasailing, boats, pedal boats and jet skis rental)
tennis, beach volley, table tennis
SPORTS
ACTIVITIES FOR CHILDREN
Kids' activity space is located next to the Activity pool, which includes a kids' pool with a slide. Kids' space also includes outdoor playgrounds and two tipi tents: one of which is designed for children of younger age – Artur Kids Club (0-10 years old), and the second intended for older children – Artur teens club (11-16 years old). For safety reasons, children under the age of 4 must be accompanied by an adult. According to the program, thematic days and various creative workshops are being held daily.
ARTUR KIDS TENT (0-10 YEARS)
creative corner (crafts, painting, modelling, drawing etc.)
family corner (kitchen, dolls etc.) manipulative/table toys area
Apart from children's activities held inside the tents, we also spend time outdoors with a focus on sports activities, competitions and dance. The furniture is suitable for the children's age. A six-day children's evening program (mini disco, mini musical, plays, cinema and circus) is held in the nearby amphitheatre.
ARTUR TEENS TENT (11-16 years)
video games (PS4 PRO/remote control cars/droneetc.)
creative corner
board games corner
Croatian language school
sports activities (pool games – water polo, pool basketball), archery, darts, relay race games, five-a-side football, Inidac, beach volleyball etc.
The club's working hours and the program are on the notice board.
ADULTS ACTIVITIES
Sports and recreation:
Infinity Pool: yoga (every morning at 9 a.m.); stretching and relaxation exercises
Activity Pool: pilates, HIIT workout, functional training, Indiaca, archery, beach volleyball, water polo, pool basketball, aqua fitness, aqua aerobics, aqua jogging, Swimm & Smile, football etc.
tours/excursions: walking and hiking, boat trips - island Levan/Cape Kamenjak, Pula City Tour (sightseeing with the guide) evening performances
CAMPSITE RULES

Dear guests, we kindly ask you to abide by the following house rules of the campsite:

Upon arrival to the campsite, guests are required to provide an identity document for registration. After checking in at the campsite reception, guests
are allowed to enter their accommodation unit. The campsite management is entitled to take necessary measures to sendaway i.e. remove unregistered
people or equipment from the campsite area and to charge anyincurred costs to the guests.
Persons under the age of 18 are not allowed to stay in the campsite without parents or adult supervision. Parents or other accompanying adults are held responsible for the minor's safety and supervision. Likewise, parents or other accompanying adults are fully liable for any damage caused to persons or property by minor within the campsite area.
After checking in at the campsite reception upon arrival, the reception staff will direct the guests to their accommodation units. The selection of the accommodation unit will be made depending on availability and other circumstances, as well as the guest's wishes.
Each camping home has a parking space nearby.
On the day of arrival, the accommodation unit can be entered starting from 4 p.m. On the day of departure, guests are obliged to leave their accommodation units by 10 a.m.
The management kindly asks the guests not to disturb the peace and quiet of other guests and not to listen to the radio or CD player, watch TV, play instruments, sing and speak loudly between midnight and 6 a.m.
 Guests are obliged to maintain the area, equipment and facilities provided to them in a clean and tidy condition and in good order. If any damage is noted to the area, equipment or facilities provided to guests, they will be charged a monetary fine according to the applicable price list. Guests are not allowed to fence off their accommodation units and it is strictly forbidden to destroy or damage the environment, plants, facilities and equipment. We kindly ask our guests to maintain the public bathroom facilities in a clean and tidy condition.
Guests who come with their pets are held responsible for them and are kindly asked to keep them on a leash and to clean after them. There are designated beach areas guests can access with their pets; they are marked as pet-friendly beaches and guests are kindly asked to let their pets swim only in these areas.
To avoid the risk of fire, open air fires are strictly forbidden.
Guests are allowed to have visitors after submitting a prior request at the reception, and provided that the visitors submit a valid document at the reception upon arrival. Visits longerthan two hours will be charged according to the applicable price list.
The campsite management is not held liable for:
Consequences of the use of items owned by the guest:- consequences of the use of items, equipment and facilities that are used at your own risk (children's playground, sanitary facilities, etc.)
- damage caused to persons or property due to weather or other factors beyond our control
- injuries or consequences of injuries occurred within the campsite area
- damage, misuse or loss of items, equipment and facilities
In order to avoid unnecessary waiting time, guests are advised to settle all expenses incurred for services provided by the campsite a day before departure. Guests are kindly asked to return the keys to their accommodation unit before departure.
Household waste must be disposed of in designated containers, whereas PET and MET waste should be tossed into designated recycling bins. Guests who do not observe the house rules and disturb the peace and quiet of other campsite guests may be sent away from the campsite.
If you notice anything that should be improved in our campsite, please let us know and we will do our best to fix it as soon as possible.