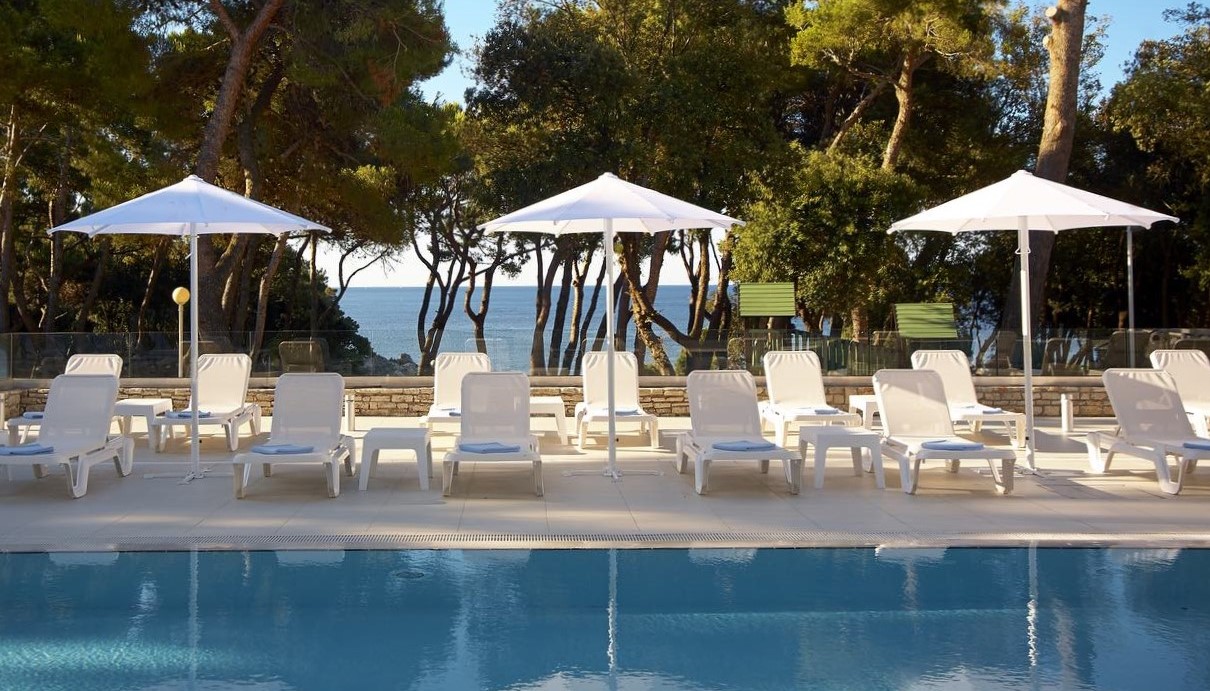 Park Plaza Arena Pula
Arena Go Digital
Recreation and sports facilities
Recreation and sports facilities
SAUNAS
Relax your body and soul in one of our saunas. Choose between Finnish and Turkish and baths to fully enjoy moments of peace and relaxation, please contact wellness & spa staff 15 minutes before using the sauna.
GYM AND FITNESS
In our fitness studio you can use exercise using the latest fitness equipment. Wellness staff will gladly assist you in choosing type of exercise machines for you.
SPORTS CENTER
Sports centre is located in the Park Plaza Verudela Resort. For information please contact the guest relations department.
Other
BABYSITTING
We offer babysitting services upon request. For detailed information please contact the reception. 24 hours preliminary reservation is required.
KIDS CLUB
Kids playground is located near the swimming pool. During summer months it is open daily from 10 am until noon and from 3 pm until 6 pm.
RECYCLING PROGRAMME
To help protect our environment, we invite you to sort out the waste as follows:
general waste = bathroom bins
plastic, glass and metal (cans) = room bin
paper, magauines and newspaper = next to the room´s bin.