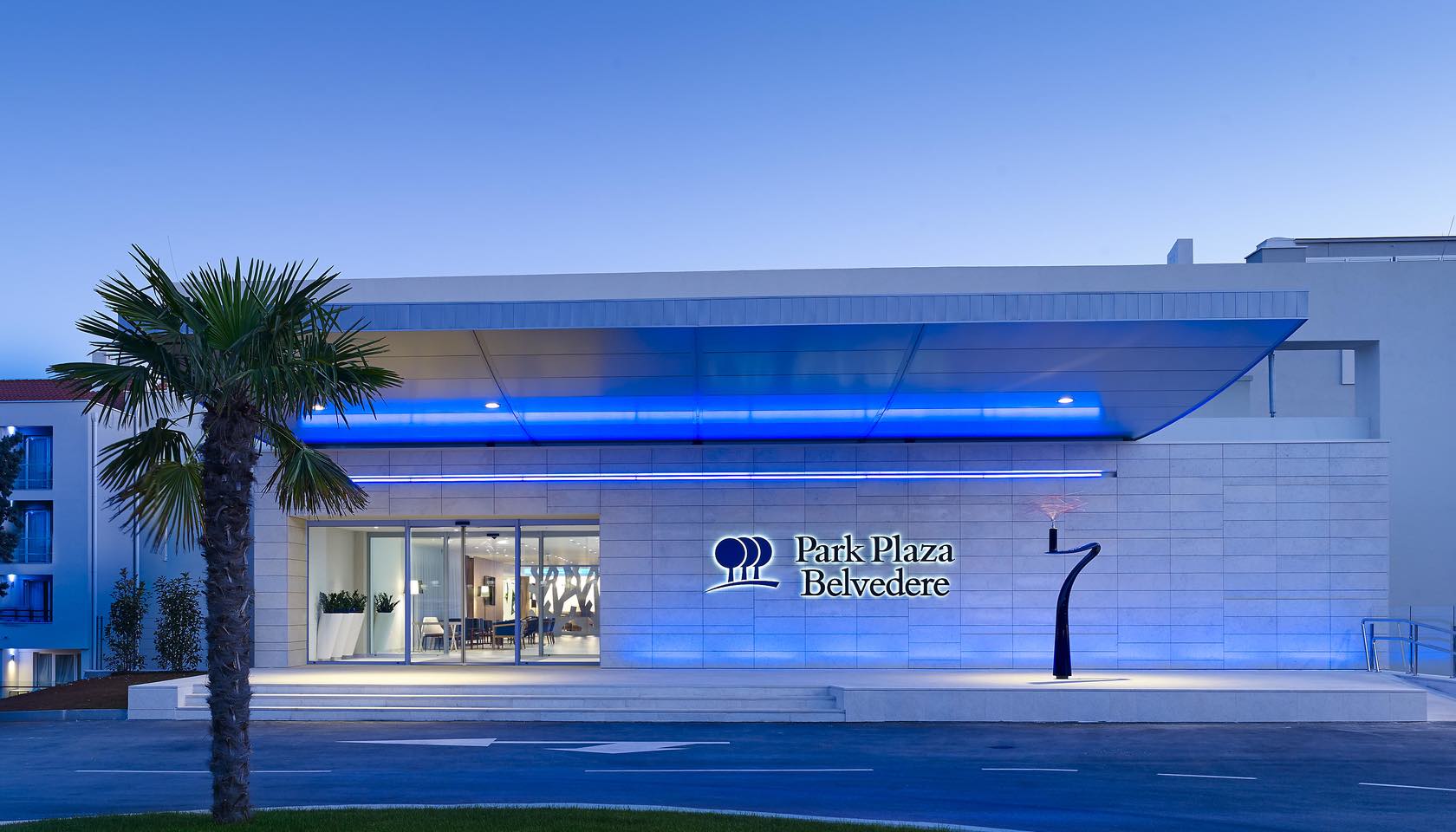 Park Plaza Belvedere Medulin
Arena Go Digital
Food & beverage
Food & Beverage
LOBBY BAR
Hotel's main bar is a perfect place to relax or get together while enjoying in a rich variety of drinks and light meals. Lobby bar is open daily from 7 am. To 10 p.m. phone: 523
RESTAURANT BELVEDERE
Delight your senses by rich flavours in our beautiful restaurant with the most breath taking view on Medulin archipelago in which we offer daily buffet breakfast and dinner.
Serving time:
breakfast: 07:00 - 10:00
dinner: 18:30 - 21:00
phone 523
POOL BAR & BISTRO LUNGOMARE
For complete enjoyment beside the outdoor pool or on the beach, we recommend to try smoothie or some other refreshing surprise from our vast
offer. Bistro Lungomare offers a wide range of the Istrian and Mediterranean cuisine. Phone: 518
ICE
If you need ice cubes, please contact our lobby bar staff. Phone 523
PAYMENT OF SERVICES
In order to enjoy our diverse offer promptly and easily, we wish to inform you that all services at all points of sale can be charged to your room. This service is enabled with your hotel card received upon your arrival/check-in. Therefore, have in mind to carry the card with you.
LUNCH BOX
If you need a lunch box instead of breakfast or dinner, please cancel the meal and order lunch box at the front desk by 8 p.m. the previous day. You can take over your ordered lunch box at the front desk as well. Phone: 502